Health insurance should cover everything right? In today's world however, it doesn't. That's especially true when it comes to health insurance. if you think about it, your car insurance does't cover general maintenance on your car like oil changes or filling it up with gas. Yet, many people think their health insurance should cover everything. We'll cover the in's and outs of insurance and tell you what we offer for accepted health insurance in our office.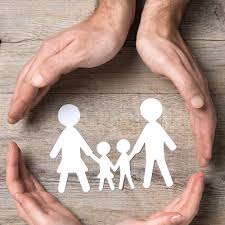 Who We Take
In our office we do take all insurance but we are in network with:
Medicare
United Healthcare
Cigna
Aetna
Blue Cross Blue Shield (BCBS) (Preferred Provider)
If your insurance is not listed, we can always check for you for free. Sometimes other insurances are subsidiaries of the ones listed above and can be covered, that has happened in the past. We also work with Medicaid insurance patients. The same information is also listed under our "contact us" page on our website.
Co-Pay vs Co-Insurance
What's the difference? Co-pay is a set amount you pay each time and insurance covers the rest. What dictates what your copay covers is the premium you pay each month. The higher the premium, the better the plan, the lower the copay per visit. Copay's will also differ from provider to provider whether they have a certain category or are considered a primary physician or a specialist.
Co-insurance on the other hand means the money you pay goes towards your deductible. If the office is "in-network" with your insurance, they are contractually obligated to accept the daily amounts they set for you. This could be as low or as high as they want and each insurance company is different. Once it is met then they cover a certain percent of your visits. Depending on the type of plan as well as the insurance company, this can differ. the biggest deciding factor with this is how high of a deductible you have. If you have an extremely high deductible then it makes sense to pay the cash rate if it's lower. The only exception to that is if you think you will eventually hit your deductible anyways so you may as well put that money towards it to hit it faster.
Out-of-Pocket Max
Your out of pocket max is usually double the amount of whatever the deductible is set at. Once you reach this amount, your insurance pays the rest. Think of it like this, once you reach your deductible they say you've paid enough and cover maybe 70-80% of the cost going forward. Once you meet your out of pocket max, you have paid enough money and they cover 100% of the rest in most cases.
Special Cases
In the state of Colorado as well as other states, certain insurance companies hire in a 3rd party that handles their insurance. In some cases depending on your insurance and plan they could limit the amount of visits. BCBS is covered under American Specialty Health (ASH). Cigna and Aetna are under Columbine. Both of these companies dictate coverage differently in each state so check with your provider about this as it changes state to state. We cover this with each of our patients that come in so if you fall under these categories then we will ensure you understand what your insurance covers and the costs.
Click the link below to schedule your exam and to take advantage of our new patient special! If your insurance ends up covering the exam then we will let you know and go with that!
Yours in Health,
720-381-6139
6208 E Pine Ln, Parker, CO 80138